Whether you're a homeowner remodeling your kitchen, or a business owner revitalizing your workspace, there are plenty of reasons to invest in natural stone countertops. Natural stone countertops are fabricated, designed, and installed in different types of spaces. While there are cost-effective options available, some people overlook the benefits of installing them because they think they are too expensive. The following benefits often convince consumers to invest in natural stone countertops.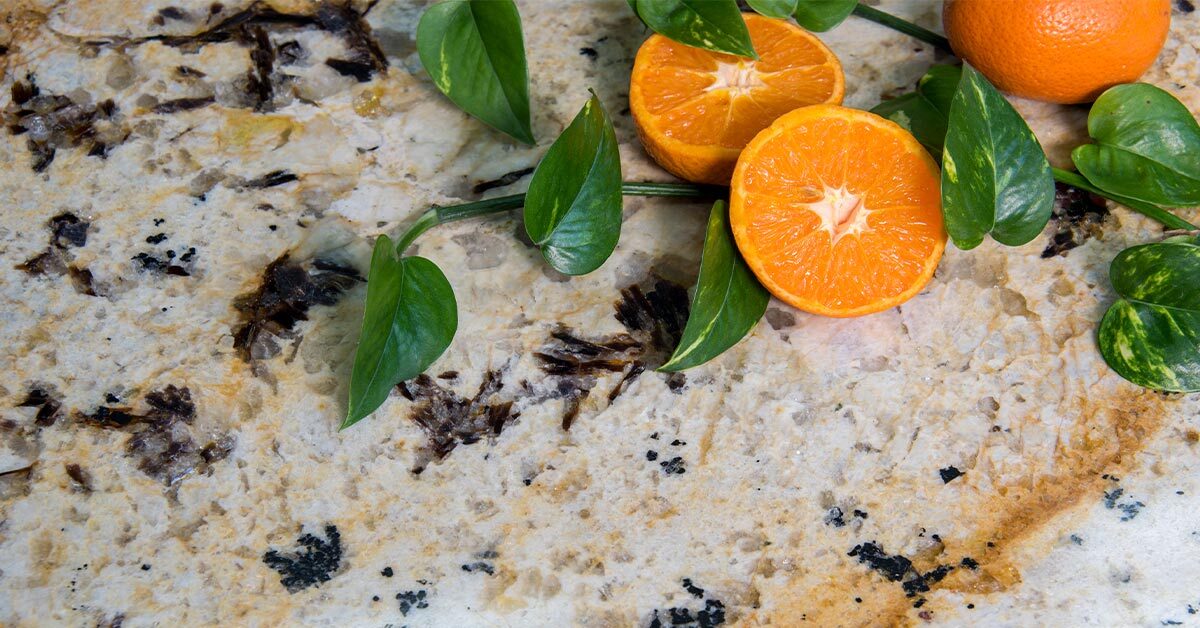 1. Durability
The natural stone material used to design and create countertops is heavy and sturdy. Whether the countertop is in the kitchen or bathroom, the material can withstand day-to-day activity with some considered stain, scratch, and heat-resistant. Even if you scratch or stain the surface, it is an easy fix.
2. Uniqueness
Since there is a wide selection of natural stone countertops available, you can find the perfect color and design for your space. Such countertops are visually appealing and make any space inviting. Different colors and styles allow you to create the perfect look.
3. Easy Cleaning
Most natural stone countertop surfaces are easy to clean. You don't have to use harsh or strong cleaning products. You don't have to spend a lot of time cleaning them, and overall, they stay clean and presentable.
4. Bacteria-Resistant
Durable surfaces make it harder for bacteria to penetrate them. Minimal risk of bacteria collecting is a plus for high traffic surfaces from things such as groceries, meal prep, or if the surface is used as a workspace.
5. Smooth Surface
Many countertops are made from one slab without cracks or joints. A natural stone countertop that is durable and aesthetically pleasing will have a smooth surface. Whether it is a matte or polished finished surface, the countertop will be flat and smooth to the touch. Smoothness is essential when using surfaces for multiple tasks.
6. Less Maintenance Required
Most natural stone countertops are easy to care for regularly. Some require no maintenance, while others need a little help, such as sealing granite countertops. No worries for maintaining the look since mild soap and warm water are acceptable in most cases.
7. Long-Lasting and Timeless
As a significant investment for your space, you don't have to worry about replacing it anytime soon after installation. Some natural stone countertops last for years, with some lasting longer than the home! Since they come from raw materials from the earth, they have existed before us and are likely to continue after human existence. Natural stone countertops have been popular for years because of their adaptability to style and functionality.
8. Customizable for Any Space
Natural stone countertops are commonly used in kitchens and bathrooms but can be fabricated and designed for any space. The natural stone can be measured and cut to precision, including the edges and sides of the stone itself to achieve the look you want.
9. Eco-Friendly Material
Natural stone countertops are cut to size to fit for installation. Many slabs have leftover pieces that could be used in another project.
10. Increase Home Value
Natural stone countertops used in remodeling or home improvement projects may increase the value of your home. They bring character to any space. Even if you have no plans to sell your home right now, the countertop adds value because it doesn't go out of style. For some homebuyers, natural stone countertops in areas such as the kitchen and bathroom become selling points.
The benefits of natural stone countertops are significant for residential and commercial settings. You can maximize the benefits of natural stone countertops when using quality stone material with installation by professionals experienced in stone fabrication.