As we're almost three-quarters of the way through the year, it's time to start considering design trends for 2022. When it comes time to remodel your kitchen, you'll want to make sure you're striking a balance between designs that are on-trend and those that are timeless.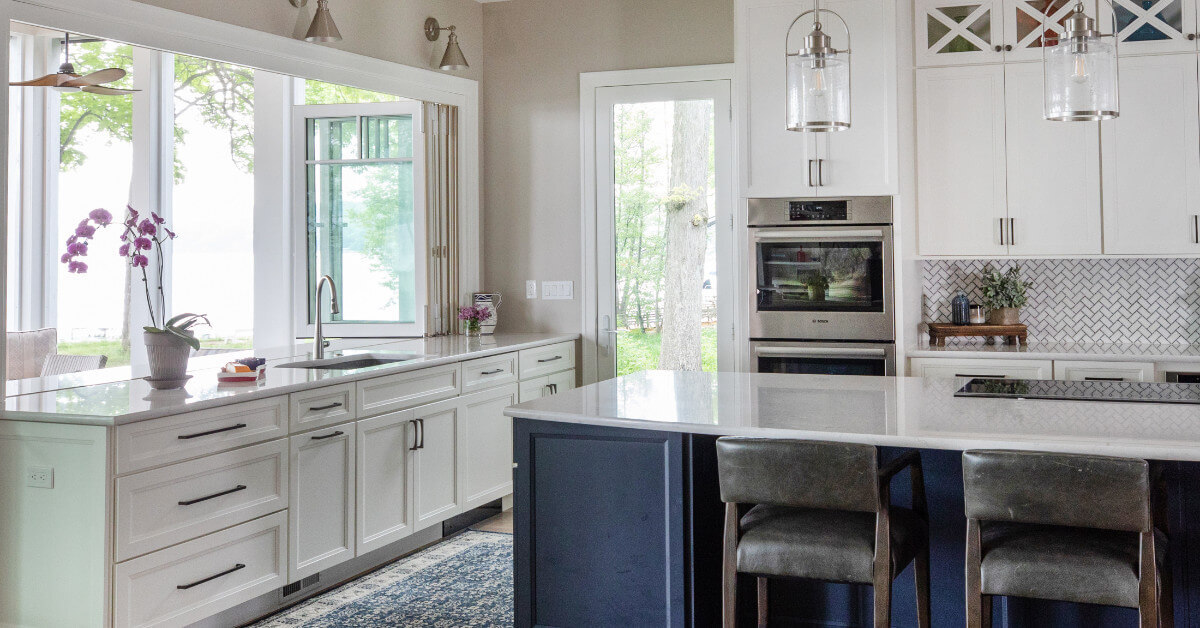 Minimalism
Functional, practical, and clean - minimalist kitchen designs are continuing to gain traction. These designs reject unnecessary frills and details in favor of function, creating a sleek and efficient space that is aesthetically pleasing without sacrificing utility. This is especially useful for small spaces where every square inch of space is needed.
Natural Materials
Natural materials within the home are in high demand, especially for kitchen countertops. The unique textures and patterns created by natural materials such as wood, marble, and granite will give your kitchen a timeless yet one-of-a-kind look. Natural stone, in particular, withstands the test of time in durability and design, making it the perfect choice for a center point in your kitchen.
Islands
Due to the desire for minimalism, kitchen designs are beginning to trend away from corner and L-shapes, which can look cluttered, and towards linear layouts that offer a sleek, open appearance. Islands with natural stone counters and aprons serve as both a focal design point and a practical gathering and prep space for these layouts.
Thin Counters
When it comes to kitchen counters, thickness doesn't always equal strength. In keeping with the streamlined look of linear kitchens, thin countertops are growing in their appeal. These counters complete a modern, minimalist design while still offering high performance and durability.
Matte Finishes
Glossy surfaces are on their way out to be replaced by matte finishes. In general, matte cabinets and counters are far easier to keep clean. They also offer a calming aesthetic vs. glossy finishes, which can look overly bright and brash.
White
White finishes in a kitchen will virtually never go out of style. Whether it's white cabinets or a unique marble countertop, white kitchens look bright and clean. They offer a blank slate to design around, making them timeless, especially when considering countertops. If you're investing in a stone counter, it makes sense to choose a color that you can redesign around when current trends fade and new ones take over.
The kitchen is the heartbeat of the home. It's where we gather and cook and entertain. When it comes time to remodel, balancing timeless appeal and on-trend designs will make your kitchen a work of art in your home.