Congrats on deciding to get new kitchen countertops! The countertop is one of the first details that catch the eye when you walk into a kitchen. Besides your appliances, the countertops play a big role in your kitchen and it is the most common kitchen element to get upgraded during home improvement projects. The right material featuring an attractive, inviting appearance can make a kitchen feel more like home.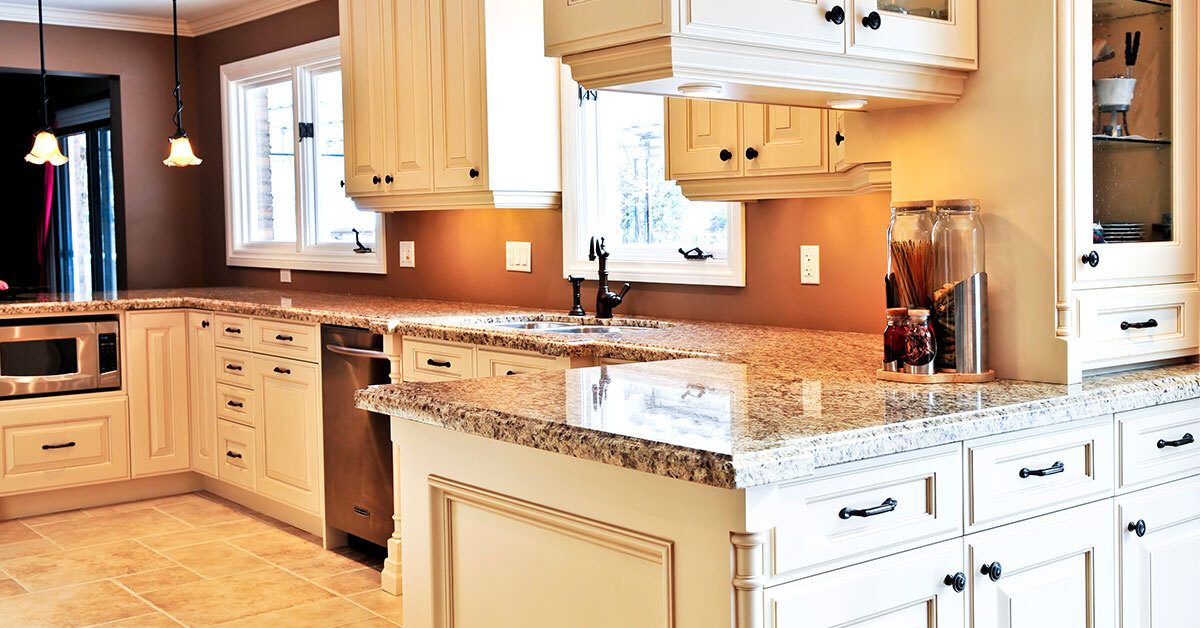 To get the most from your investment, start by researching materials to understand the average cost, benefits, and drawbacks. You'll also want to review other factors that contribute to the cost of kitchen countertops.
Compare Countertop Materials
What are different types of countertop materials to choose from? The cost is based on the kind of material. Once you know the different materials and their advantages, you'll understand how those factors affect the cost. Comparing materials includes reviewing the colors, patterns, and designs of different materials. You may also find it helpful to think about other elements in your kitchen, such as appliances, cabinetry, and sink hardware like faucets. The details from these elements may determine a consistent color tone or design to choose when comparing countertop materials.
Each material brings a unique natural essence to the countertop design and kitchen space. Quartz is the most popular option, followed by granite, marble, and laminate. Homeowners wanting to create a traditional feel to their kitchen may like porcelain or ceramic tile. Take notes of the pros and cons of the materials you're considering. Granite is heat resistant and requires sealing. Quartz is available in a wide range of colors and styles while being quite heavy. Marble is popular for its style offerings but risks getting stains and scratches. Laminate is affordable but not as appealing visually.
Understand Material Pricing
A significant factor in determining a budget for your kitchen countertop is the cost. Aside from labor costs for professional installation, the cost of the material will help you determine a spending budget. Countertop material is priced per square foot. You'll need to measure the area where you intend to install the countertop to know how much material is necessary to understand the cost. The type of material determines what you'll pay per square foot. The amount per square foot also depends on using a whole slab or pieces prefabricated.