It's time to remodel the kitchen, and, in all your researching, you've landed on granite countertops. While you personally love them, you also know that you're not planning on staying in this home forever, so you want something that will increase the value of your home. Fortunately, granite is the perfect solution.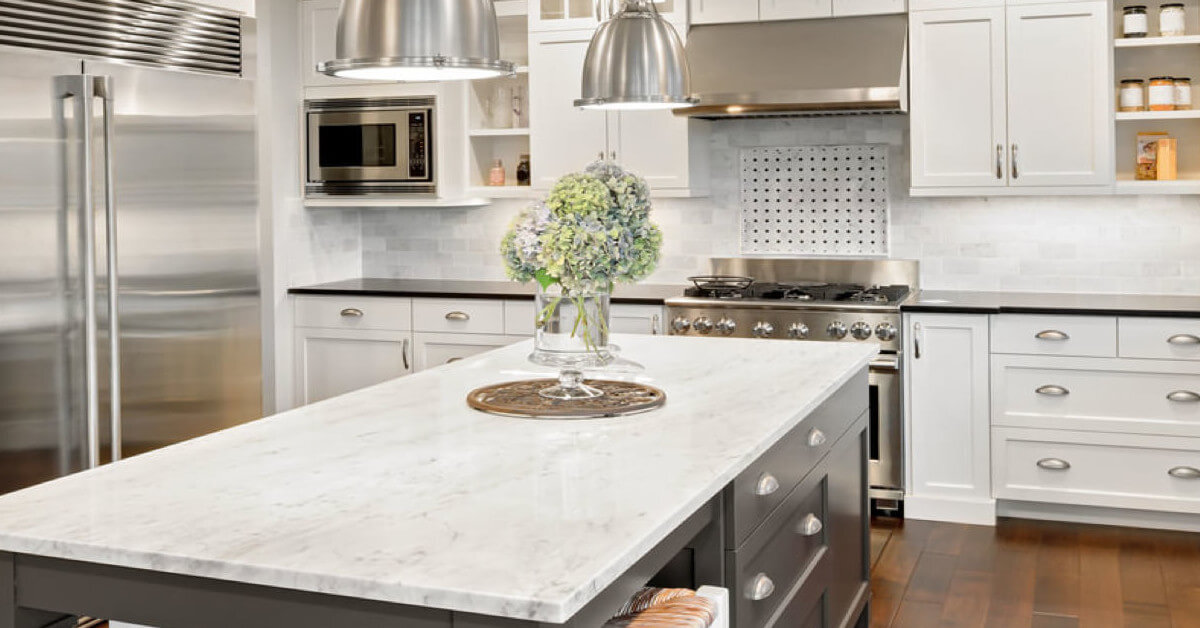 Durability
Whether you're looking to stay in your home for fifteen years or sell it in three, you want to choose a counter that will last. Natural stone counters, particularly granite, can last a lifetime or longer with minimal maintenance and proper care.
Low Maintenance
No matter your lifestyle, your kitchen counters will inevitably take a beating. Between kids, entertaining, and cooking, the kitchen is often the center of a home. The last thing most people want for the most-used surface of their home is something that requires finicky, meticulous care. Sealed and polished granite is easily cleaned with a gentle wipe down and can handle the high traffic found in most kitchens.
Timeless
If resell value is something that's important in your decision, granite is a perfect choice. With its unique veining and variety of colors as well as strength and durability, granite is a timeless design decision sure to add value to your home in the short and long term.
Increasing Return on Investment
You've made the decision to go with granite; now you're wondering the best way to maximize the return on your investment when you finally sell your home. There are a few things to consider.
Neutral Colors
Neutral and natural color palettes appeal to more buyers overall and are something those that prefer bolder statements can work around. Someone who loves hunter green can easily incorporate a neutral-colored counter into their design. The same can't be said for a hunter green counter and someone who hates all shades of green. Granite counters are meant to stand the test of time, so it's a good idea to choose a color that can fit a variety of design choices.
Polished
Choosing a polished surface comes with a few benefits. The first is that the shiny look of polished granite will make your kitchen look bigger and make your counters pop. Additionally, polished stone is less porous. This makes it easier to care for and less likely to stain.
Slab Thickness
Granite slabs come in a variety of thicknesses usually ranging from 2-5 centimeters. When choosing a slab, it's important to make sure it's the appropriate thickness for your project. Thinner slabs are better suited to small surfaces like side tables and bathroom vanities. Additionally, if the slab is too thick for the project, it will require extra support and will be more expensive. The industry standard for kitchen countertops is typically 3 centimeters.
Proper Maintenance
While granite is considered low maintenance, it does require proper care to stand the test of time. Granite can develop stains from direct contact with heat and moisture. It's a porous surface, so if it isn't properly sealed, it can easily soak in and become stained with liquids like wine and grape juice. To reduce stains, it's recommended to reseal your counters with a high-quality seal once a year and to wipe up messes as soon as they occur.
When you're looking for a countertop that will not only give you the look and functionality you need now, but also increase the value of your home and offer an excellent return on your investment, granite is the perfect place to start.