Kitchen countertops serve a significant purpose in your kitchen space. Many spend considerable time in the kitchen preparing meals, completing work assignments, and spending time with family and friends. If you're remodeling your kitchen, choosing durable countertop material that's attractive and easy to maintain is essential. Using natural stone for your countertops is ideal for anyone wanting to achieve a beautiful, natural, and sturdy display for their kitchen. The following details discuss the most popular natural stone materials used for kitchen countertops and what makes each unique.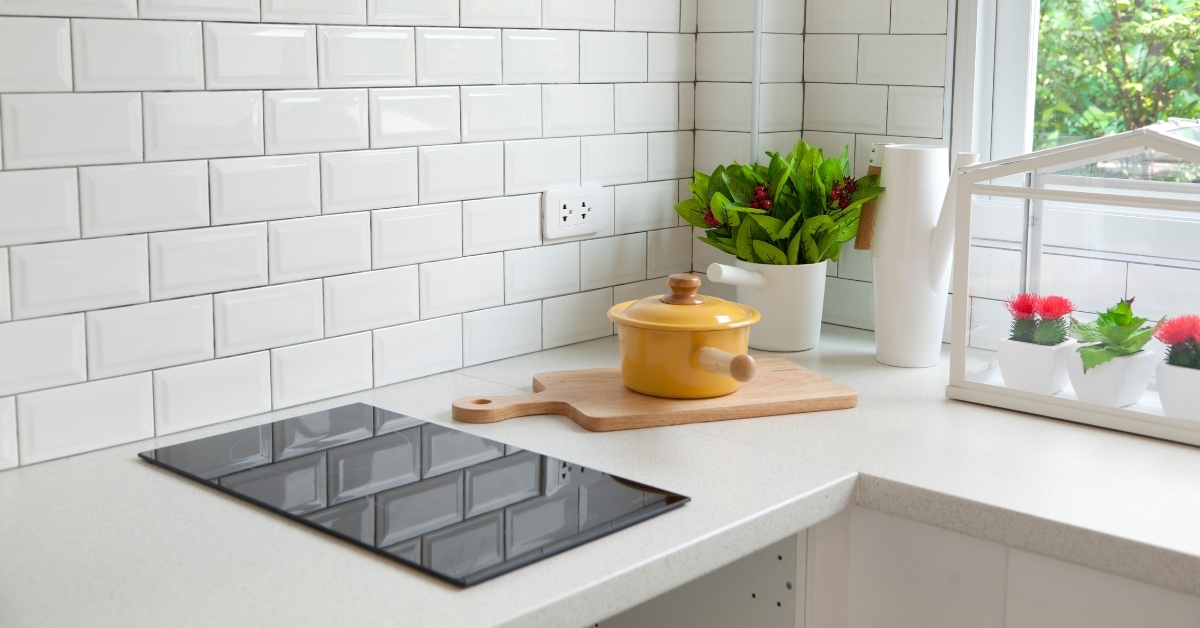 Quartzite
The right balance of heat, natural chemicals, and pressure creates quartzite. It features iron impurities that can be white or grey. The stone is rising in popularity among interior decorators. If your kitchen gets a lot of sun exposure, this material may provide sufficient protection to avoid UV damage. The stone retains its color for at least 20 years! It is heat resistant and durable. Using it in your kitchen may present a wow factor when hosting guests since the material is not used as much as other natural stones for countertops. It is porous, requiring a sealant to prevent bacteria from food and moisture. It can withstand high heat levels, but you should be careful with it even if the countertop has a seal. It is expensive, but people say the price is justified by its natural and unique appearance. Sealing also helps protect edges from sharp objects.
Granite
Many homeowners rely on granite countertops. The material is popular for several reasons. It's one of the most robust options for countertops compared to other natural stones. It can take significant abuse and still look attractive and presentable. Even if you worry about scratches and chips, they are something you don't have to worry about as much with this material. Avoid slamming something heavy at the corner, though, since it could crack the countertop. Granite has over 20 color options to choose from for installation. The pattern in the stone is different in each slab, so your counter will likely be different from someone else using the same material. Seal it once or twice a year to prevent bacteria from settling into the pores and prevent staining.
Marble
Marble can withstand pressure and high heat due to its limestone composites made into the material. The material is also used to create high-quality works of art, such as sculptures. Many people would love to use marble but know it can be expensive, especially if you're going for a luxurious look for your kitchen. However, the material may be more affordable than you think. How marble is made available for purchase has helped reduce its cost for customers. The stone is soft, meaning it is easier to cut into size. It features a soft glow that's warm and classy, not like other natural stones. It does stain easily, so when preparing foods, it helps to cover your surface area first and wipe up spills immediately.
Limestone
Small ocean life skeletons and calcium carbonate from shells make up limestone. These elements harden on the ocean floor into limestone. They provide a consistent presentation in any space including the kitchen and bathroom. It is affordable as a countertop, with some using it for flooring. While durable, it can get scratches; regular sealing and stains can reduce them.
Slate
Slate reminds some people of the material used to make classroom chalkboards. Slate is used for countertops and shingles due to its foliated metamorphic rock properties. It's visually appealing, heat resistant, and durable. It looks attractive when paired with other materials in the kitchen, such as copper, chrome, and brass. It's affordable compared to marble or granite while being scratch and stain-resistant. It is available in dark shades, which may not suit everyone's style. It is also worth noting the corners can become brittle later on.
Soapstone
European settlers used soapstone for making jewelry, pots, and utensils. Now it is used for countertops. As a soft stone, it is easy to cut and affordable for anyone on a budget. It has an attractive heat-resistant material. It's not a standard option among homeowners, so that you can choose this for a unique look for your kitchen. Unfortunately, it lacks a level of durability like other natural stones. Avoid using heavy items on it too often. Be kind to it, and it may last decades. The stone may create indentations instead of cracks. It is limited in color availability but eco-friendly and easy to clean.