When it comes time to remodel your kitchen or bathroom, you want countertops you can rely on. Hiring a reliable and professional fabricator for your new counter will ensure you get the quality and longevity you're looking for.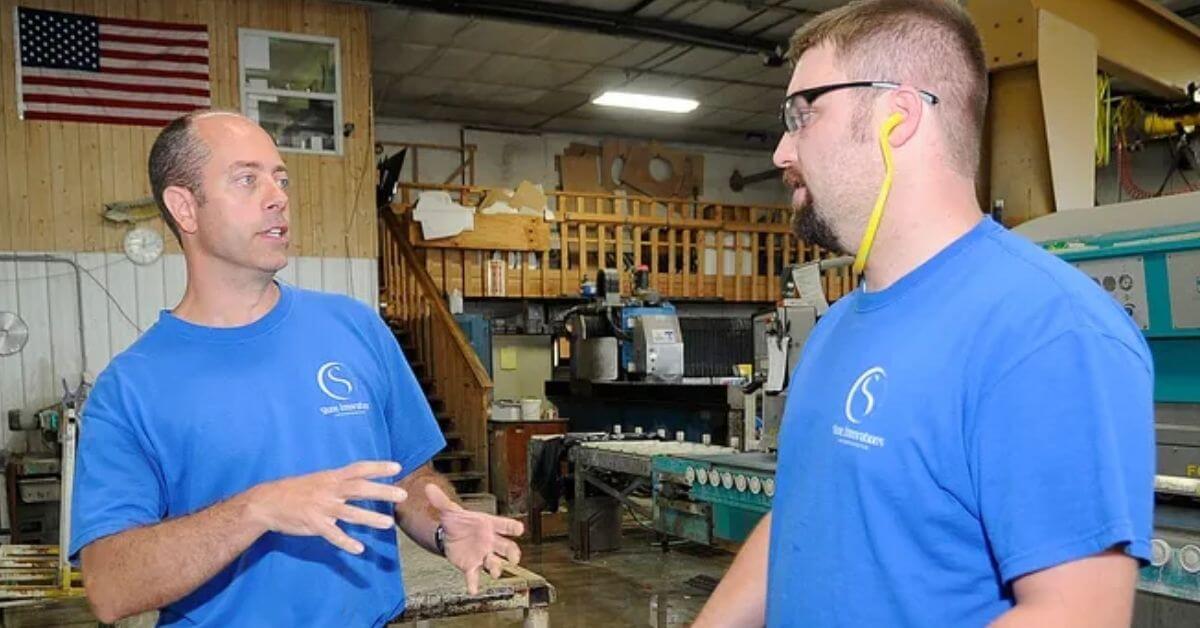 What is a Fabricator?
Put simply, a fabricator is the stone expert who makes your countertops. A countertop fabricator can help you with the process of getting new stone countertops from start to finish. They will help you choose the appropriate material for your budget and needs and create the template for your counters to fit the cabinetry and dimensions of your home. They will consider the aesthetic you want to help you find the perfect slab of the right type, veining, shading, and coloring of stone for your project. They will also ensure durability and quality to guarantee your satisfaction with your investment.
Qualities of a Good Fabricator
Knowing what a fabricator does is great, but how do you know if you've found a good one? Any average Joe off the street with some tools and a truck can tell you they're an expert, but that doesn't make it true. The following are essential qualities to look for when searching for a fabricator for your project.
Training and Education
There aren't any specific educational requirements to become a countertop fabricator, though most companies prefer a high school diploma or equivalent. Counter fabrication requires an eye for aesthetic and geometry, so art and math classes can be helpful. Most counter contractors offer training programs and apprenticeships for each fabricator to ensure new fabricators are getting appropriate experience and on-the-job training. There are also industry-specific organizations that offer advanced training. As a consumer, it's important to ask the company you're looking to hire what kind of educational requirements they have for their fabricators.
Customization
If your fabricator tells you they can't offer you a custom product, it's an indication of someone that doesn't know what they're doing. A contractor that is established should be able to offer you nearly limitless options, budget allowing. Even within a strict budget there are numerous options for natural stone, and you needn't be shoehorned into one-size-fits-all product.
Locally Owned
While chain stores offer name recognition and convenience, they're not usually the best choice for the investment of stone counters. Local and family-owned businesses have multiple benefits including supporting local economies, competitive prices, and higher quality staff with lower turnovers. Local owners and employees have a vested interest in the quality of their product, so shopping local for your stone counters is a good way to get the highest quality service and product with the added benefit of helping your community.
Full Service
Your best choice for a stone counter fabricator will be a one-stop shop. Find a fabricator who can help you from measuring your project all the way through to installation. A quality fabricator will have the knowledge to help you decide what stone works best for your project, choose the slab that has the look you want, and fabricate the counter to prepare it for installation. Choose a fabricator that can provide custom counter designs with in-house fabrication and delivery and installation services to ensure the smoothest experience possible.
Purchasing new, custom countertops should be an exciting experience. Do your research and look for a fabricator who can offer everything you need with service and quality you can trust.