Adding stone accents and focal points to you home is a great way to add sophistication and natural beauty to your space. When many people think of adding stone to their home, they think of traditional brick fireplaces, but your options for stone in 2022 span much, much farther than that.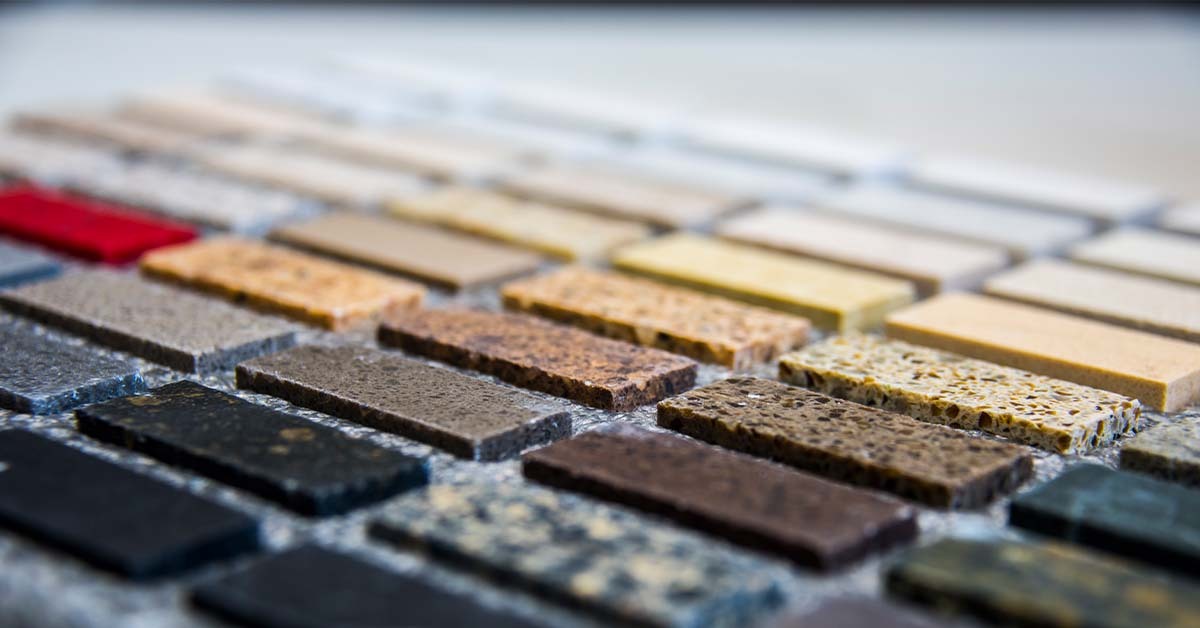 In your kitchen, beautiful stone backsplashes, floor tiles, or countertops can all add stone to your home in a functional way. Classic examples of a well-tested and loved stone are granite, quartz, travertine, or marble. All come in a variety of colors and styles that can fit anyone's design palate. We recommend choosing something durable for your countertop like a granite or quartz that won't easily chip or stain and has minimal upkeep. Marble is a beautiful option for a backsplash, just remember that it is a softer stone and may be more susceptible to damage.
Bathrooms offer another excellent opportunity to show off natural or manmade stone options. Similar to kitchens, you want to choose a vanity countertop that won't damage easily chip or stain from makeup or other toiletries. You may also want to include a more natural-looking stone in your shower or bathtub. Many homeowners love the look of natural river rock or "pebble-like" materials to give their space a more earthy feel. Bathrooms are a great way to show off your personal style and create your own sanctuary with stone.
For the entertainer, a bar area is the best part of the home! Show off your space with a fun accent of stone on your bar! Slate bar tops have been a very popular choice among homeowners and for good reason! The sleek style and minimalist look pairs well with many aesthetics and offers a wide range of opportunities for decorating.
Many people use stone for a custom tabletop look, accent piece, or for their fireplace mantle or surround. Whether you are going for an earthy or modern look, stone is a great option to achieve whatever your design inspiration may be! Stacked stone is a common favorite to give off a beautiful natural stone look on a fireplace, otherwise single pieces of quartz or granite can help you achieve a minimalist yet sleek look that will be a show stopper!
Stone isn't just for your home. Do you own a restaurant or other business? A beautiful stone accent can take the look and feel of your space to the next level and create a beautiful ambiance for your patrons. A stone bar top makes a beautiful statement at a bar or restaurant, showing your customers that you care about the look of the space. A stone receptionist's desk, check-out counter, or display table can also elevate your space and show off your high-level of design expertise.
Beautiful, finished stone can add the extra wow factor to your space. This durable material can last a lifetime with the right care. Our design and installation experts can help you discover all the possibilities stones offer and unlock the potential of your space. Whether you are looking for stone options for your kitchen, bathroom, home entertainment space, fireplace, accent pieces, or for your business, we have the right team to make your dreams a reality.
Contact us, your stone experts, today to learn more about how we can help you take the first step in your new stone project.