Whether you want to update the look of your bathroom or change out a countertop due to staining or irreversible damage, bathroom countertop replacement is an easy process with many options. Since it can leave a lasting impact on the look and feel of your bathroom, it is essential to understand your options regarding the installation process to ensure you get the seamless, professional look you want for your bathroom. Here are a few points to consider when installing a bathroom countertop.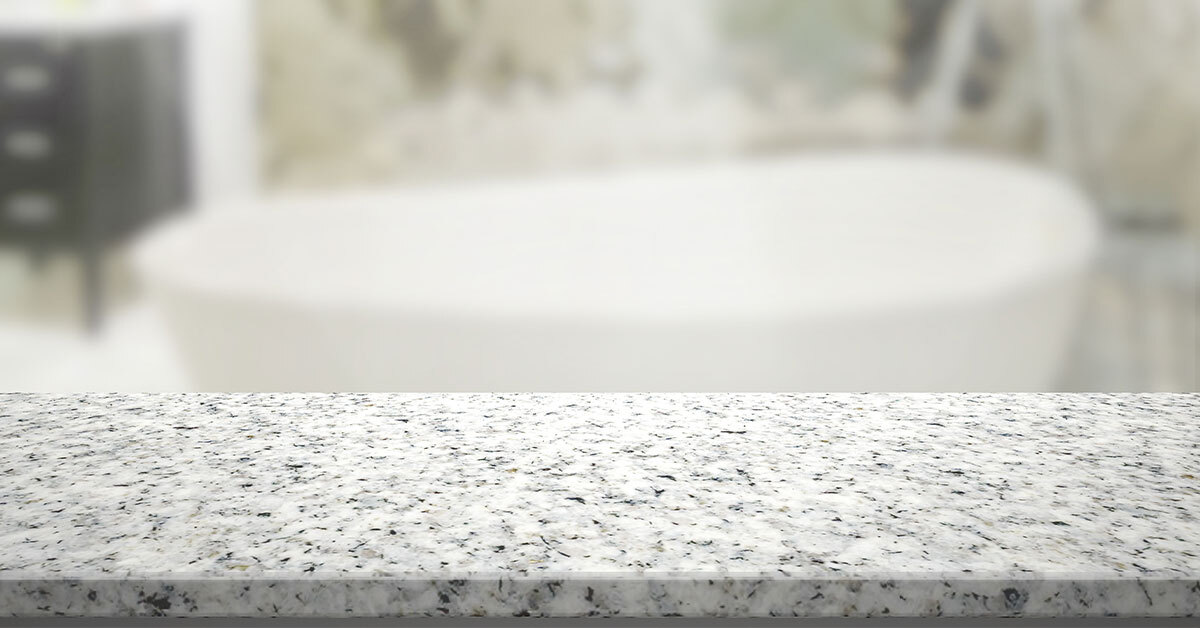 What is Required for Bathroom Countertop Replacement?
While the installation process is simple and can be completed within a few hours, there are important details to review and finalize before installation. These details include choosing material for your countertop, examining the pros and cons of the material, determining how the material will fit into the design of your bathroom, and of course, settling on a budget to cover replacement costs.
Homeowners often choose a material such as granite, quartz, laminate, or marble. Each option makes an excellent presentation, but they each have pros and cons you should examine further to know which option is best for your bathroom. Granite is easy to care for but may need a reseal to prevent staining. Quartz is tough but is more expensive. Laminate is great for daily use but could chip easier depending on the quality. Marble looks attractive, but the color could change over time if installed in bathrooms with high humidity.
Your bathroom design may influence your material choice. Consider the look and feel of your bathroom in its current state. Does it feel simple or modern? Other details to consider include lighting fixtures and cabinetry. Sink and plumbing details like faucets could also sway thoughts on which countertop material to choose.
Is This a DIY Project You Can Handle Yourself?
Some say replacing a bathroom countertop is an easy DIY project. Doing this yourself requires having the right tools and completing the necessary steps correctly. Homeowners may decide to install a bathroom countertop themselves to save money, but it could cost you more later if you don't have the patience and strength to do this properly.
The installation process includes leveling cabinets, installing a backsplash, applying a seal, and reconnecting the plumbing. Unless you have the experience to remove and install a countertop, it is best to hire a professional contractor.
When Homeowners Hire a Contractor
Working with a professional contractor ensures you get the quality you want for your bathroom countertop. Installation costs vary based on the material selected for the countertop. Laminate and granite are affordable options but expect a higher budget for options like marble and quartz. Hiring a professional also includes asking questions about the installation process to know what to expect. Things to consider discussing with the contractor include:
Type of material you want to use and if it is best for your bathroom.
Does the vanity need to be replaced?
What is the bathroom's current décor, and will it compliment the new countertop?
Size of the existing countertop.
Experience and licensing of the contractor.
Estimates and fixed costs for installation.
In conclusion, material selection and how it is installed are crucial elements for bathroom countertop replacement. The appearance and functionality of your bathroom are essential to completing your renovation project with the satisfaction you deserve. Doing it yourself may seem cost-effective, but working with a professional contractor enhances the value of your investment.