Looking for a creative and unique type of material for your kitchen countertop? Learn about the benefits and features of a quartz countertop for your kitchen remodeling.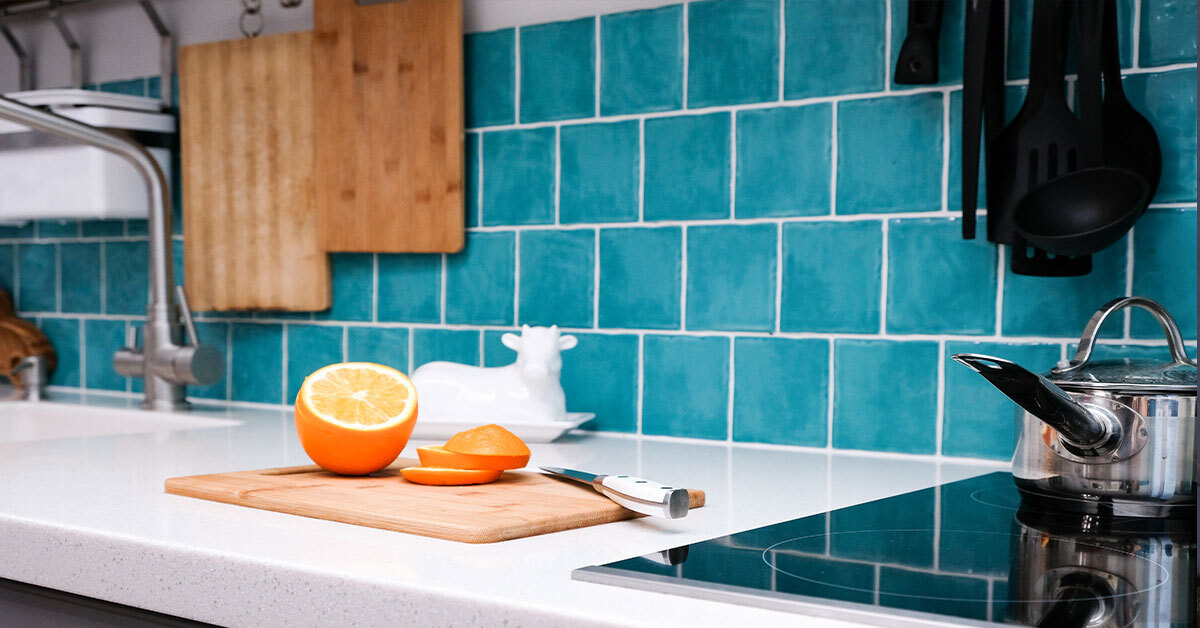 Modern homeowners no longer prefer granite counters when designing their dream kitchen. For decades, granite has been a top choice when it comes to choosing a material for kitchen counters, but not anymore.
Now, designers have embraced eQuartz as the next pick to design gorgeous kitchen counters. According to the National Kitchen and Bath Association, the popularity of Quartz in the past few years has boosted significantly, resulting in a decline in the demand for granite.
Aiming to incorporate the latest trends, fashion-forward interior designers try their best to use top-notch materials for kitchen countertops. They can help renovate your kitchen with stylish and sturdy Quartz countertops.
Still unsure what makes Quartz countertops an ideal choice for your kitchen transformation?
Here are a few reasons choosing Quartz over granite or any other material can be a wise decision.
Reasons to Choose Quartz for Kitchen Transformation
Durable Option for Kitchens
When it comes to durability, quartz will not disappoint. In fact, it is among the most durable countertops to get for your kitchen. The material is built to take the beating. With this level of durability, there is no need to worry about cracks and scratches.
Because of their durability, the countertops come with a long-term warranty. That means you may get 15 to 20 years of warranty on the quartz countertop.
Quartz Countertop is Nonporous
Thanks to their advanced engineering, quartz countertops have a nonporous surface. That means the countertops don't have any cracks or tiny holes that could soak in liquids or spills. This feature sets quartz countertops apart from other materials. No cracks or holes mean the countertop is resistant to stains, unlike porous countertops.
Plus, a nonporous surface is more sanitary. As it has no holes or cracks, germs, viruses, or bacteria will be less likely to lodge into your counter. You can easily clean or wipe down the nonporous and smooth surface, which promotes a hygienic environment in your kitchen as well.
Has Stunning Design Options
Who doesn't like to have lots of options when planning their countertop design?
This makes quartz the type of countertop you're looking for. The stunning countertop type comes with a variety of patterns, colors, finishes, and edge designs so that you can choose and achieve the look and style you want. Though granite also comes with hundreds of color options, quartz countertops offer a wider color range.
Sure, you can have some standard speckled earthy tone patterns. But there is a variety of organic patterns featuring visual textures and molten colors that look like marble and granite. You can buy a quartz countertop in traditional whites and blacks and also solid vibrant colors like blue or red.
If you're considering remodeling your entire kitchen, talk to your interior designer. He/she will help you match or coordinate the color combination of your quartz with the flooring and cabinets. You can simply install the quartz of the same color as your backsplash.
Offers Control over Appearance of Slabs
Buying granite means you will have to go with a unique slab made of natural stone. Note that the beauty and unique look of natural stone is associated with imperfections such as unbalanced color, and fissures from one slab's corner to the other. For many people, this uniqueness and variation are desirable.
If you're a homeowner who likes to experiment with colors and patterns, quartz countertops make the best choice. The type of countertop is 94 percent quartz and 8 percent resin. This allows you to add color pigments of your choice as it offers you total control of the appearance.
Is the Trendiest Countertop on the Market
The reason quartz is catching up with the fame of granite countertops is the flexibility it offers in terms of colors and design. It has become the trendiest countertop on the market as homeowners like it due to its unique designs, low maintenance, and ability to complement any kitchen.
Quartz Counter is no-fuss
Unlike granite, a quartz counter contains engineered stones. The countertop has about ninety percent quartz, mixed with other binders like polymers, resins, and different pigments to color and texture.
Easy to Maintain
Quartz counters are super durable and sturdy. As mentioned before, the material is also stain-resistant and less prone to scratches. When it comes to maintenance, a quartz counter does not require any wax or sealants.
Get the Exquisiteness of Granite Countertops without any Maintenance
Since granite is a natural stone, it requires a considerable amount of maintenance to stay in good shape over the years. It is because granite countertop needs sealing and protection against cracks and stains.
You can design a quartz countertop to look like natural marble or granite. The resemblance is such that no one can tell the difference. In addition to that, a quartz countertop can easily take on the colors and appearance of stunning marble such as Carrara and Calcatta. The case is the same if you like granite.
That is to say, with quartz countertops, you have the best of granite features as well as marble's qualities without any maintenance.
A Practical Fit for Any Style
A quartz counter is not only durable, but also comes in a variety of attractive colors. Granite or other marbles, on the other hand, have a limited choice of colors due to their natural process. There are some styles of quartz that resemble natural stones.
They come in solid and vibrant colors, giving your kitchen countertop a shiny and smooth finish. For example, Sile stone is an elegant counter that offers a softer feel and suede texture, giving a refined and rustic look.
With this range of colors and textures, a quartz counter gives interior designers a myriad of aesthetic choices. Plus, it allows for a streamlined kitchen design while adding a classy touch to it.
Worthy Investment
Aside from all the benefits, quartz counters are surprisingly affordable. They are durable, sturdy, and stylish, providing you with all the appealing features that set it apart from the other expensive kitchen counter materials.
Aesthetically Beautiful
Aside from easy maintenance and durability, Quartz countertops are designed with beautiful materials that come in an array of color options. The material ranges from artificial to natural colors including white, brown, black, and eye-catching shades of golden and blues.
These countless color options make quartz countertops one-of-a-kind, which bring a unique character to your bathrooms or kitchen. Plus, it offers a variety of performance advantages that undeniably exceeds other conventional materials.
Summing Up
A quartz counter outweighs all other materials in terms of quality, durability, style, and elegance. If you opt for the right kitchen design, you can rest assured your kitchen will look modern and chic with quartz counters. It is one of the best materials to remodel kitchens and bathrooms with plenty of unique features.