Is there anything better than cozying up in front of a fire during the brutal winter months? Maybe cozying up in front of a new, beautifully designed natural stone fireplace. Many people only think of kitchens and bathrooms when they think of natural stone in the home, but stone can add just the right touch to give you the fireplace of your dreams.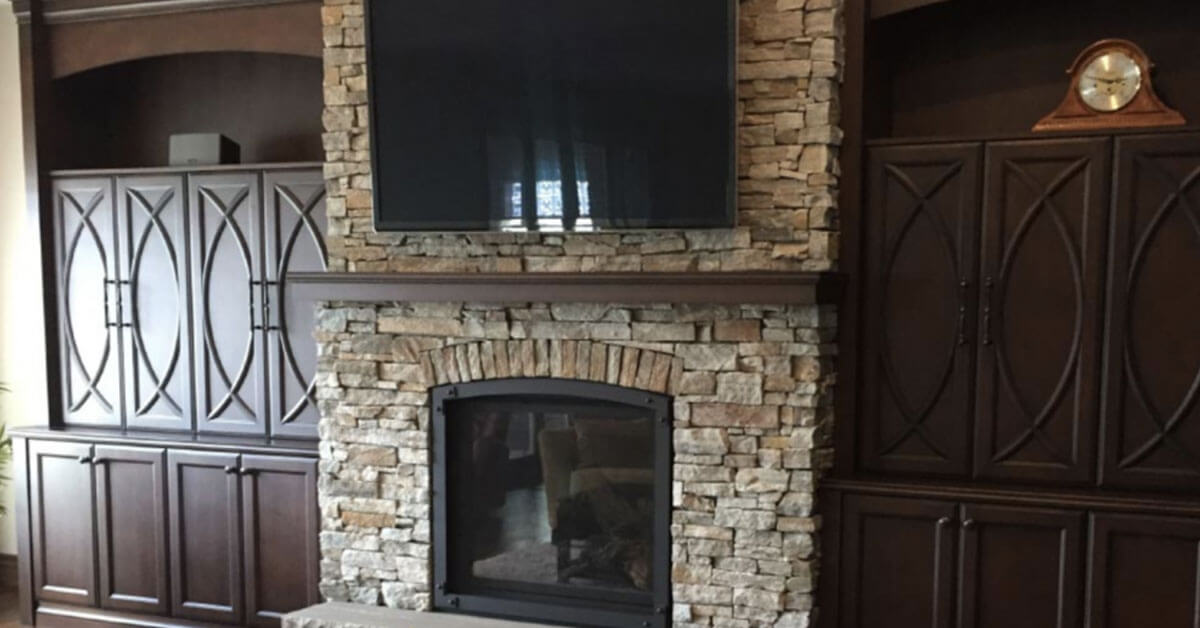 Ways to Use Natural Stone
Depending on your aesthetic, stone can be used in fireplaces as the main event or as an accent. It's both functional and beautiful and will add character and flare. The versatility of natural stone means you can achieve a modern, elegant look or a rustic, homey feel or anything in between. Some of the common uses for natural stone in fireplaces are:
Floor to ceiling stone applications

Fireplace surrounds

Fireplace hearths

Mantles and shelves
Types of Stone to Use
Granite
Granite slabs can be used to make a bold design statement with your fireplace, either by subtly complementing the rest of the design elements in the room or by standing in contrast to its surroundings. Granite is known for its durability and strength, and, when properly maintained, can last a lifetime, making it nearly unmatched for household applications. Naturally heat and scratch resistant and stain resistant when properly sealed, granite is ideal for areas of high traffic and heavy use and won't stain from soot in wood-burning fireplaces.
Marble
If dramatic and elegant is the look you're going for, marble is what you want for your fireplace. Marble exudes luxury and is one of the most popular choices for breathtaking features in the home, including fireplaces. It's both durable and diverse, giving you many options that are sure to stand the test of time. A hard, dense stone that isn't affected by heat, marble is the perfect stone for fireplace surrounds and hearths. It's also easily cleaned by a quick wipe down with a damp washcloth.
Quartz
Quartz offers a similar look to marble with even more durability. Quartz slabs have added resins and pigments that increase their strength and give them various options for color and look. It often adds a formal and elegant look to rooms and is dense and resistant to scratches making it suitable for every lifestyle. Additionally, quartz does not require polishing or resealing and is easily cleaned with soap and water, making it ideal for wood-burning, gas, and electric applications.
A fireplace is usually the focal point of a room. Adding in natural stone when designing your fireplace will give your room warmth and elegance that can't be achieved with other materials.