When most people think about upgrading their homes with natural stone their minds immediately jump to kitchen and bathroom remodels, and for good reason. Did you know, though, that marble and granite are fantastic in outdoor applications as well? Both of these stones can handle high foot traffic, are durable, and can give a touch of sophistication to your outdoor spaces.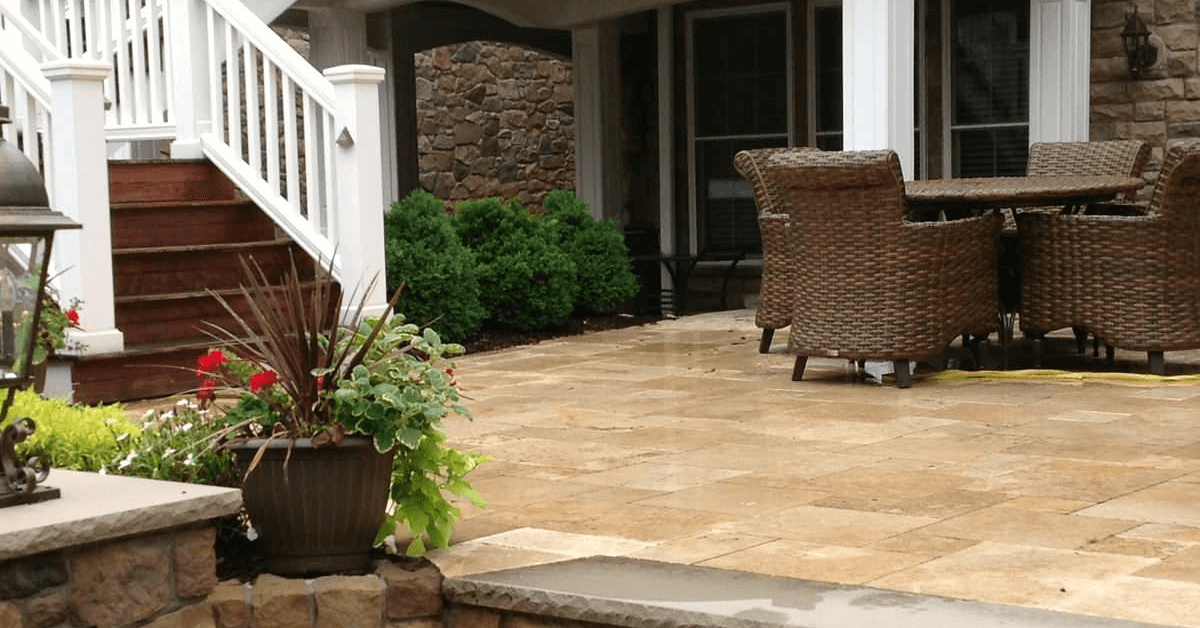 Choosing Your Stone
Both marble and granite are available in many different forms that are suitable for various applications. A slab of granite that would make the perfect counter in your kitchen may not be appropriate for your exterior accent piece. Even different types of each stone are better suited to different purposes. For example, tumbled marble is the best type of marble tile for pavers because it's skid resistant and the rough surface is better to wear and tear from shoes and harsh weather as opposed to polished marble or granite tile which are more easily damaged. You'll also want to consider the size and color of the stone you're placing. Do you want your exterior stone to look like it's a natural part of your outdoor space or would you rather it stand out as a striking accent piece? Weighing the look and function of the stone will help you decide what will be best for your needs.
Outdoor Applications
Natural stone has a place in many different exterior applications and can be the perfect addition to your outdoor space.
Outdoor Kitchen Countertops: both marble and granite can give your outdoor kitchen the same facelift the offer your indoor kitchen. They're durable, easy to clean, and offer a fresh and stylish look to your kitchen.

Accent Walls: Both granite and marble make excellent accent walls. Use them on the exterior of the house or as a wall for your garden.

Exterior Flooring: Depending on the particular form of tiles, granite and marble are both very durable and suitable for walking on and cooking on. They make the perfect base for your outdoor kitchen or grill area because they do not readily absorb spills and stains. They offer a beautiful and durable solution to your exterior flooring needs.

Pool Decks: Do you want your swimming pool to give off cool, spa-like vibes? Marble is the material for you. Marble is a metamorphic rock that stays naturally cool, which makes it perfect as a swimming pool deck. The deck will stay cool even in the hot sun, and marble pavers won't collect dust or allergens. Combine this practicality with the clean beauty of this natural stone, and it's the perfect material to create the oasis you're dreaming of.
Repair and Maintenance
Granite and marble do not require aggressive cleaning and they're both fairly durable stones. Proper maintenance can help these stone maintain both form and function in exterior settings. Clean them gently when needed and make sure they're sealed properly for their purpose. Additionally, make any repairs as soon as damage happens to prevent the damage from getting worse. With appropriate care and maintenance, your exterior stone applications will keep your outdoor space both elegant and function for years to come.